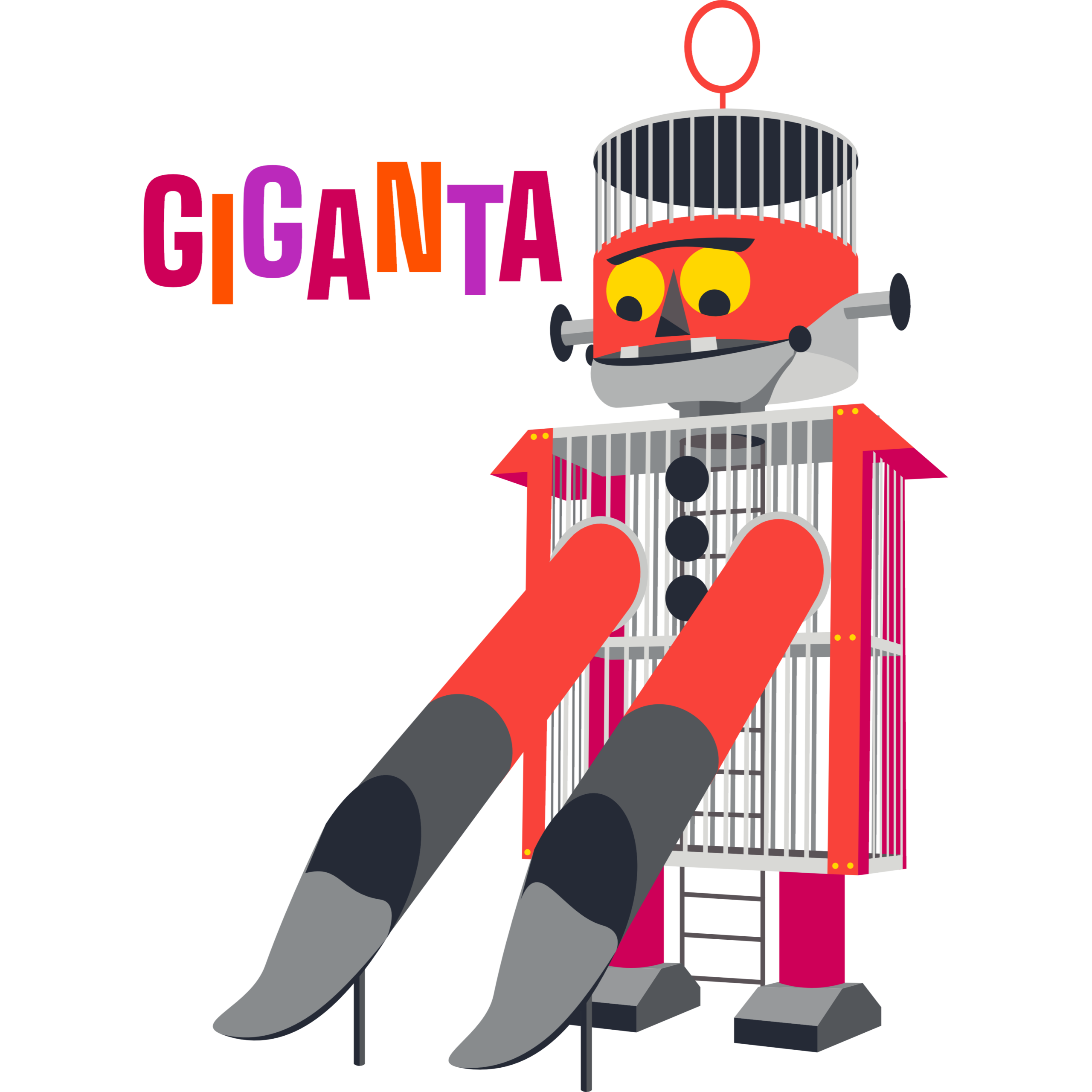 Giganta, a.k.a. the "Robot Slide" or the "Monster Slide," is a somewhat nightmarish playground attraction produced by Miracle Equipment in the 1970s.
Many of these apparently existed around the country back when I was a kid in the early 1980s. But how many are still around today? The one in Todd Park, in my hometown of Austin, Minnesota sure is!
I imagine there were many safety recalls and possibly some lawsuits involving this equipment, but whatever it took to keep the one in Austin alive, someone in the city's Parks and Recreation department deserves serious credit for making it happen.
Austin's Giganta is painted different colors today, but it still stands. But I'll always remember it in the original red and black, which I've recreated here as a digital illustration based on a photo from a Miracle brochure.