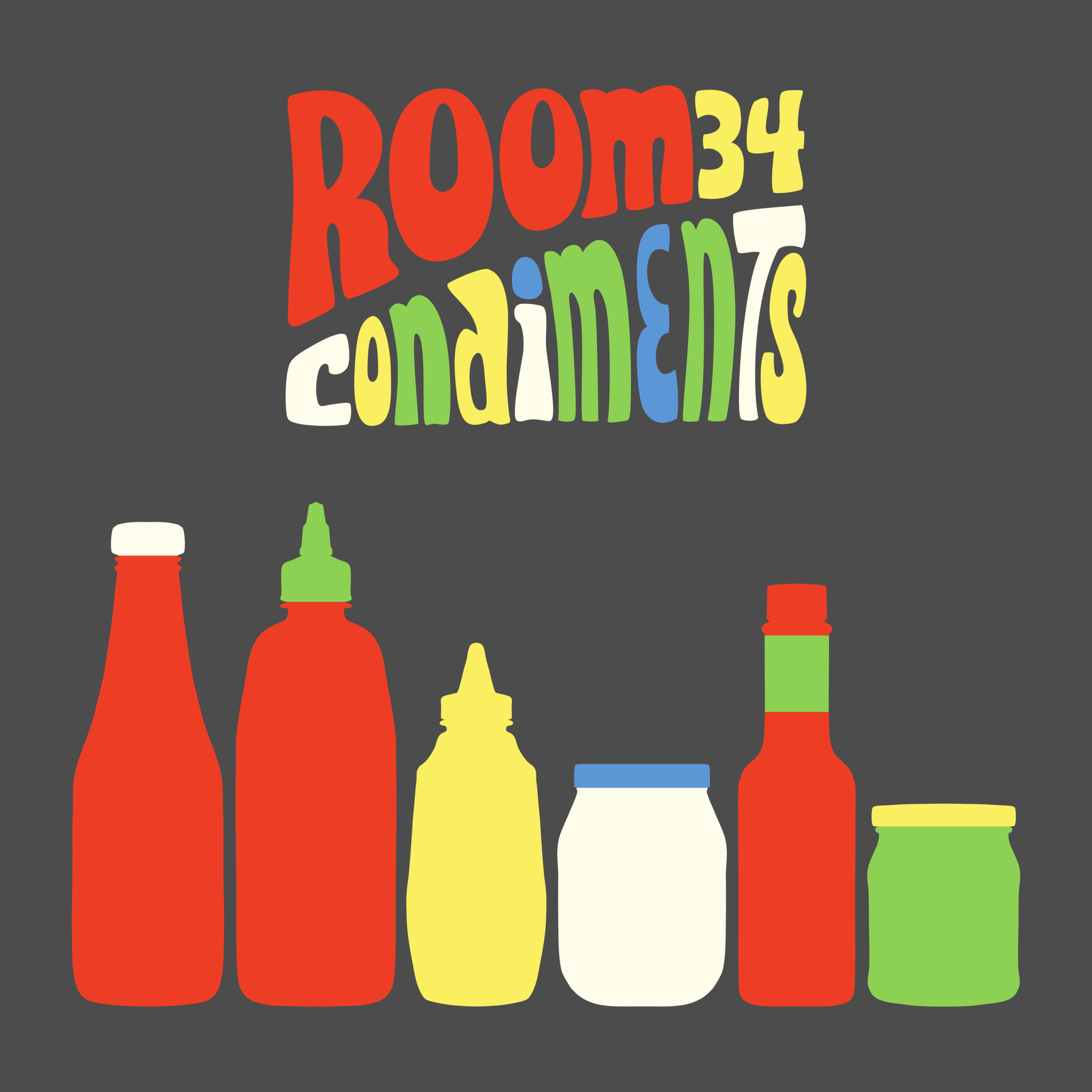 In 2017 I had the odd idea to record a concept album about Condiments. Yeah, it was weird, but I had just completed my most grandiose concept album, so it felt like going for something as mundane as imaginable was the next logical step.
In creating the cover art, I decided to experiment with vector illustration… or, more accurately, vector tracing. So many condiments come in bottles with iconic (and probably copyrighted… oh well) shapes, that I knew just representing the shapes and colors, without any words, would still make them immediately identifiable.
Naturally, they also look great on t-shirts!
(Unrelated to the original Condiments album art… I also thought it would be funny to make a water bottle that has a fake ketchup label on it, so it looks like you're drinking ketchup. It would work better if the whole bottle were red.)